Health insurance gives Australian's peace of mind by protecting themselves financially for any unforeseen health issues that may arise in the future.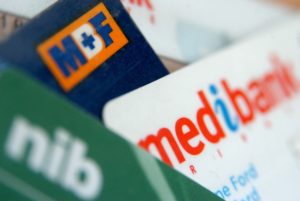 Private health insurance:
ensures shorter waiting periods for elective surgery
lets you get treated by your own doctor or surgeon
eases the financial strain on services not covered by Medicare
gives you more control over when and where you are treated
How to choose a suitable policy?
With todays modern world, it has become a lot easier to compare policies between health insurance companies, and find a policy that best suits your needs. Rather than going to the various company websites, third party comparison websites are a lot more savvy at finding you the best price for your requirements.
These companies include Iselect, Info Choice, Compare The Market and Choosi, and won't cost you any extra to utilise their services.
Health Management Programs
A number of Australia's leading private health care funds offer health management programs to benefit their customers. These can be customised to suit your specific needs and offer numerous programs designed to help their members get healthy and stay healthy. It is mutually beneficial as the indiviual is happy with his or her ongoing good health, and the health care fund increase their profits by not needing to pay out as much for doctors and other medical services for the customer.
Trauma Cover
Trauma cover is one of the most important but often overlooked facets of protecting your health. The financial strain that occurs from a serious illness or injury can worsen the overall burden in an already difficult time. A huge 75% of Australians will be diagnosed with a serious illness during their working life….that's 3 out of 4 adults!
Many people think that having private health insurance will give them adequate protection against a major injury or serious illness. However private health insurance only really covers your hospital bed and some medical costs. That's why trauma insurance is so important to look after your financial situation, if a health problem should ever arise. If you have trauma cover, the lump sum payout can be used towards mortgage repayments, nursing care, loss of income for partner while providing care at home, specialist medical treatment and a range of other things.