Running and managing a successful business is tough at the best of times, but even moreso during times where economic conditions are unfavourable. Assessing the health of your business is a necessary function which must be done regularly to ensure you are running to full capacity and maximising profitability.
Even in good economic times, it is important to prepare for the next round of tough times, and stay one step ahead of the competition. Business operators and managers needs to be aware of the actionable and practical things they can do to position themselves effectively for growth in the future, and weather any new storms on the horizon.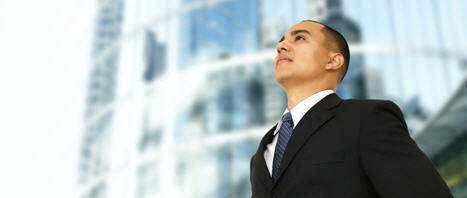 Appointing the right staff members to your company's health program can be as important as any other role you allocate throughout your whole business. The people responsible will need to have adequate resources and support to perform the task to a high standard. In some businesses it may be the office manager, head supervisor, or even an engineer or other staff member. Whatever the case, if you are the boss the ultimately the responsibility of your workers health while they are in the workplace rests on you.
An important step into business health is to make sure the workplace is organised. Getting rid of unnecessary items is a must. Storing flammables properly is also a necessity, as ar ensuring exits are not blocked, proper waste containers and provided, and the workplace has proper lighting. Round up all your employees and ensure they understand the message that you want to make the workplace safer, more healthy and more efficient.
Removing harmful particles from the air such as dust and other pollutants can also contribute positively to the health of your staff, and business as a whole. Having an HRV system in the office will allow you to supply fresh healthy air around the office. Not only will it be better for the business, it will also help reduce sick time by your staff, and increase productivity.
Heating Costs
One of the biggest overheads for a business is their heating bill. In fact almost half of their energy expenses are from heating and cooling on average. Choosing energy efficient options such as hydronic heating can make a huge difference to your energy consumption. It is not only economical, but versatile and very comfortable. Your workers will appreciate the ambience hydronic heating provides.
Other tips to reduce heating bills include keeping the thermostat to 20 degrees. Any higher and the usage really jumps up. Install high quality insulation and double glazed windows to keep the heat inside. Wear woollen clothing!
Building Teamwork and Comradery
Another important way to maintain the health of your business is through having a happy team. Work can get pretty stressful sometimes, so it's important to give your employees a chance to chill out. A great way is through a staff party, which not only helps them relax and unwind, but also boosts morale, helps people get along better, and increases productivity.
Choose a venue that is nice, you're not going to boost morale if you hire out a crappy place that no-one enjoys. Also look to cater it somewhat…your generosity will be noticed and the investment will pay off back in the office. For work party ideas you should look at really promoting yourself as a company that looks after your workers. Free alcohol and finger food always goes down nicely with your staff and having employee awards is a great idea too.
Keeping your staff motivated and happy and working well together can be done by team building activities such as a bowling day, comedy show, presentation or motivational speaker. Doing activities together can develop trust and friendship and will allow your workers to liaise effectively on tasks.
Effectively outsourcing tasks
Doing your payroll can be a very time consuming task, especially if you have lots of employees and complex payment systems. You need to make sure that the pay slips are prepared, information is processed in accordance with the award, staff are paid into the account they nominated and reports sent to the staff. You make look to outsource your payroll to ease the load. A company with a unique system that is effective and efficient, and integrity second to none is crucial.
Branding can also be another very important contributing factor to the success of a business. Getting your brand out there and familiar with the local market can do wonders. Using a business printing company to take care of this for you is a great idea. Ordering in bulk can prove cost-effective too. Whether it's having your logo on pens and other stationary, branding files or briefs, or even promotional clothing such as polo shirts and caps, getting your name out there is one way to generate interest in your company.
Another good way to rectify poor business health is to reduce costs in areas such as website design. Many companies charge an exorbitant amount to develop websites for clients, when there are plenty of low cost alternatives that deliver the goods. Finding a suitable web design company that is affordable can ensure your budget strains are reduced, and you can have an attractive effective web presence at a fraction of the price.